ATTENTION - Internet Marketers & Agencies
Now You Can Turn OUR Traffic into Cashflow for You
Push of a Button can send 100,000 Visitors to Your Sites or even Your CLIENT SITES  while you Charge Them Any Amount You Want for Traffic 
Introducing the AGENCY 100K PACKAGE for Anyone Looking to Make Some Serious Profit from Our Traffic...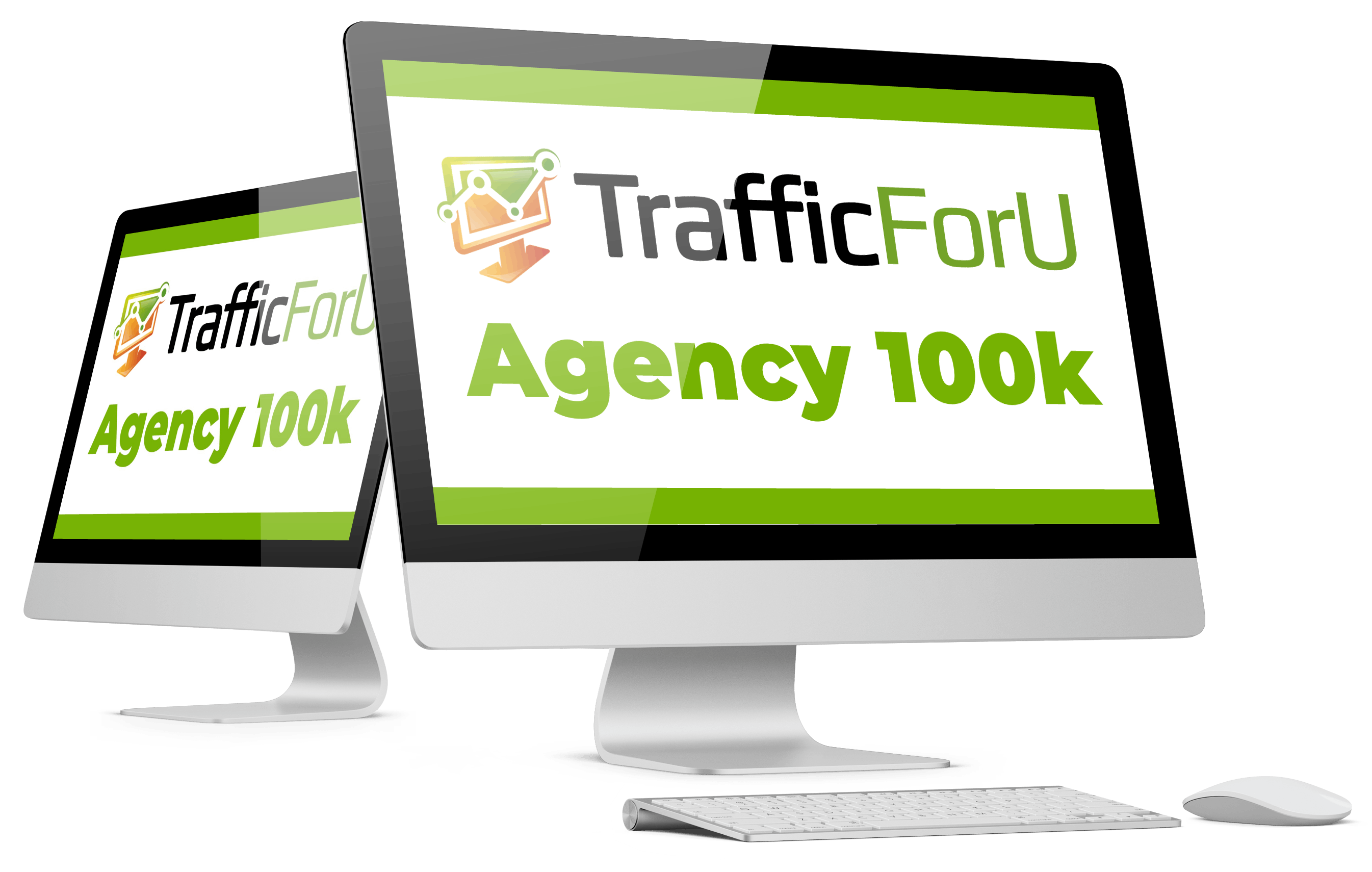 Yes, now you can send 100,000 VISITORS, Real Traffic to your own sites or even use this to send traffic to clients
and collect paychecks of any amount you want.
You can even land new clients by sending them 100% REAL traffic in just 1-Click.
And it will all take just 30 seconds for you to do.
Imagine collecting paychecks of $500 to $1000 from clients for just pushing a button.
Imagine getting recurring payments of $100 per month from clients month after month after month.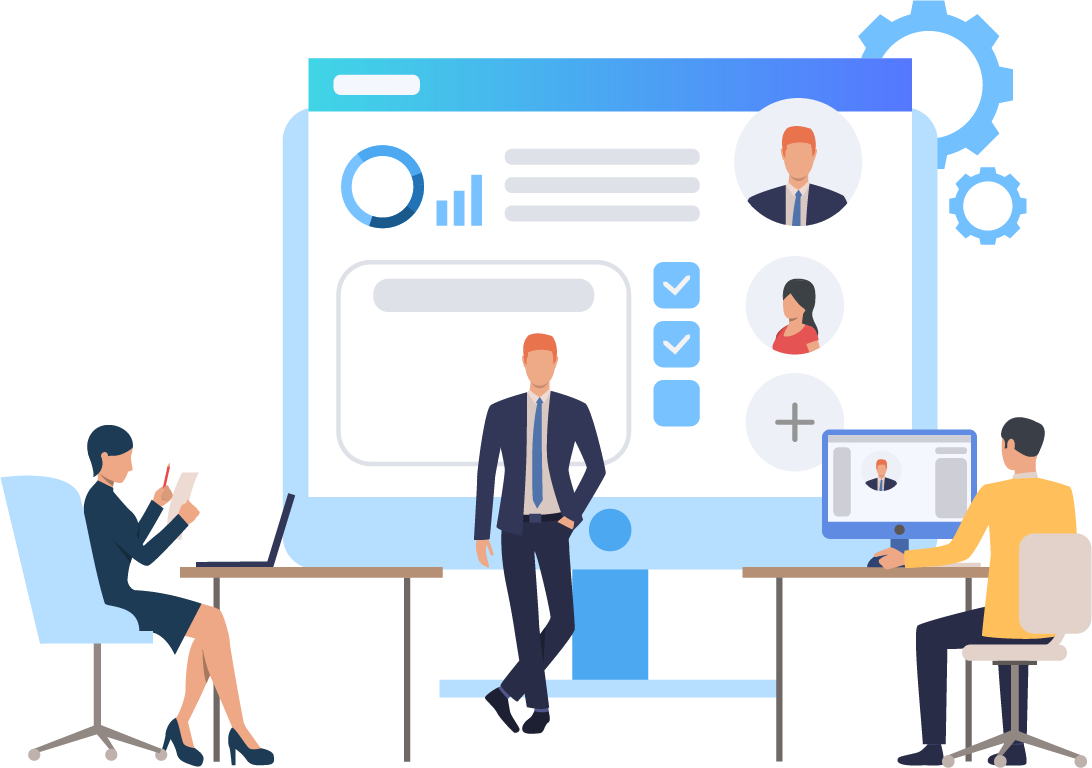 INCLUDED :  A Fully DONE FOR YOU Sales Website to Start Selling Traffic Yourself...
YES - A fully done for you traffic sales website is INCLUDED for you.
We designed it for you
You just download it, upload to your server and start selling.
All you need to do is add your payment link and done.
Change any package pricing you want.
It's completely upto you.
You now have the power of 100,000 VISITORS TRAFFIC on your fingertips, literally.
Our earlier customers have made THOUSANDS from this traffic by selling it to their clients.
And you can do the same.
You will be able to use our traffic for your own sites, any number of sites you have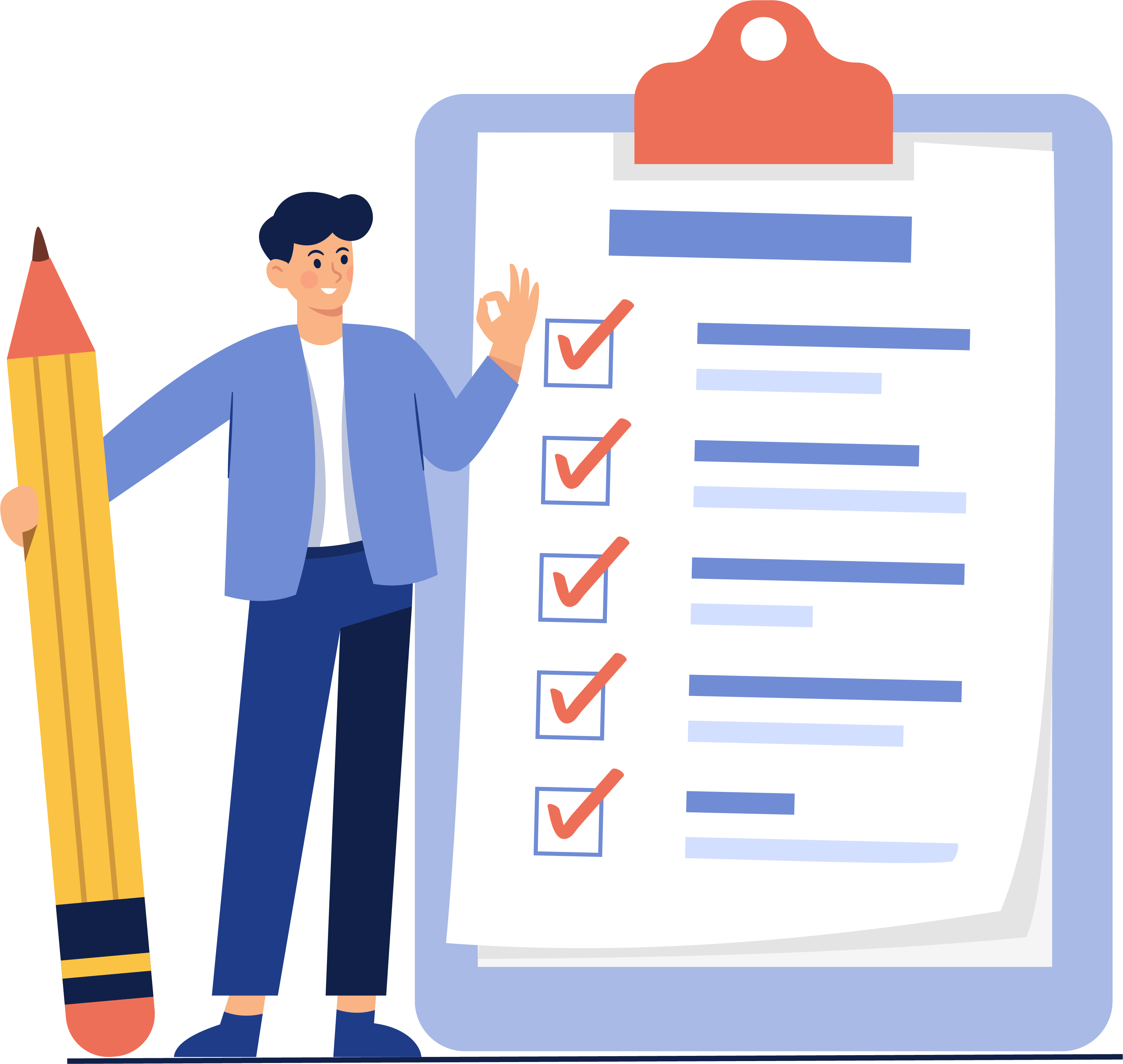 OR you can even resell it or include it as part of your service and earn more money, keep 100% of what you make...
Get 10X Traffic from our social media pages for your clients.
When we officially launch this, we will charge $397 for 100,000 visitors.
But today you can pay half that and get 100,000 visitors as earlybird customers.

Early Customers & Their Experience : Why They Bought...
HURRY - These accounts are VERY Limited, so get yours today
before they're all sold out in the next...
Hurry up and take action now to get 100,000 more visitors to your site or even your clients sites.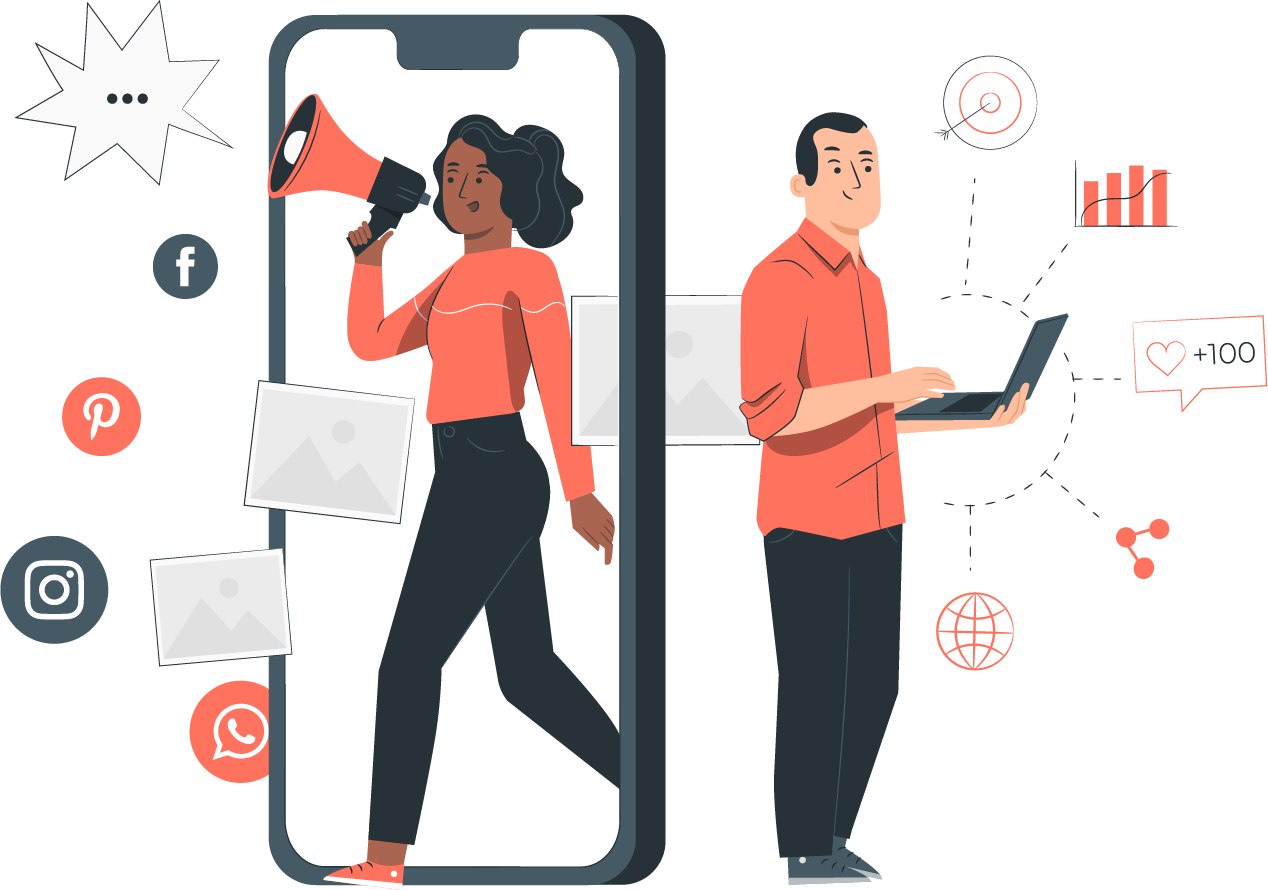 Get 10X Traffic for your Clients from Facebook, Twitter, Pinterest, Youtube and Linkedin.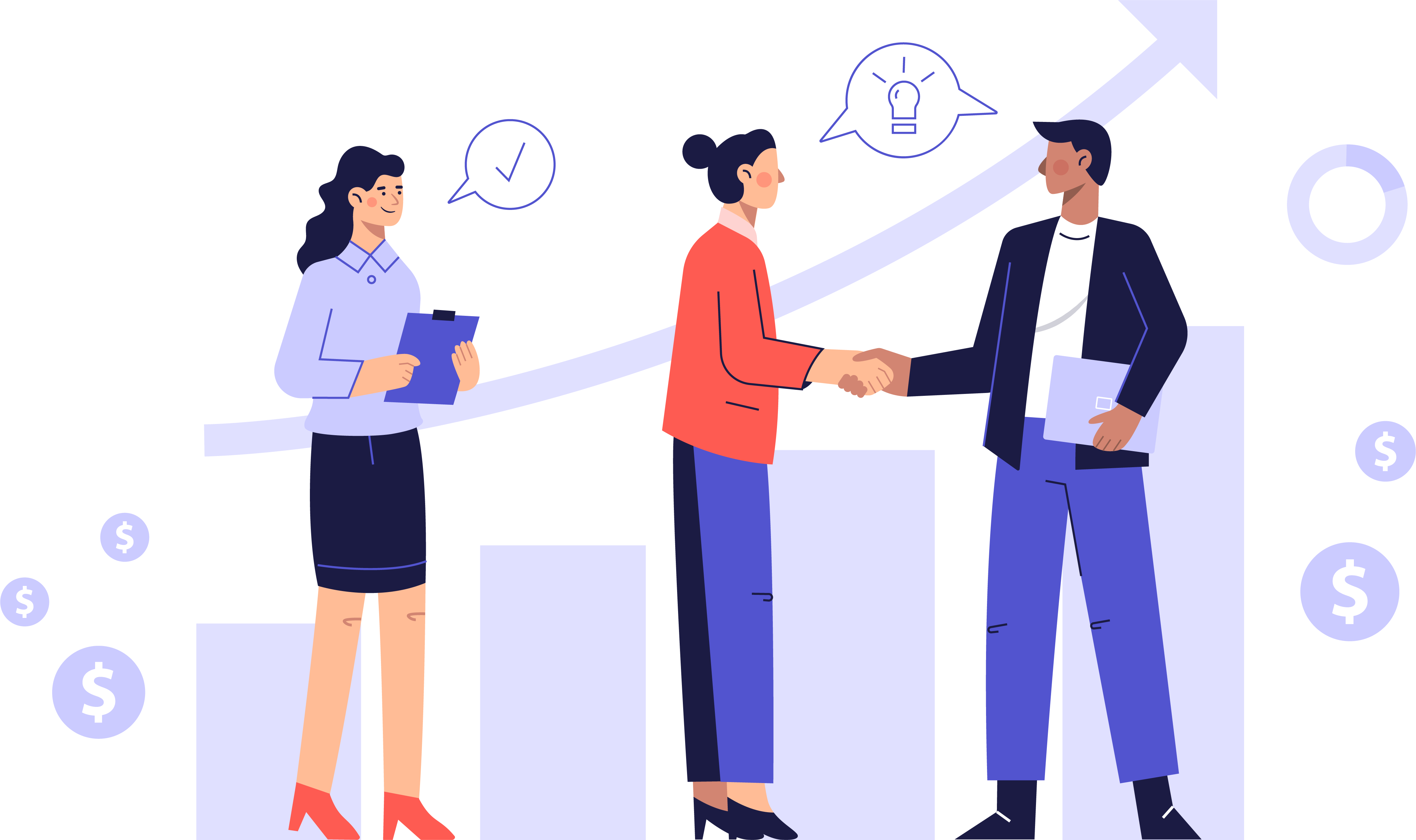 Get 10X highly engaged traffic, audience and visitors.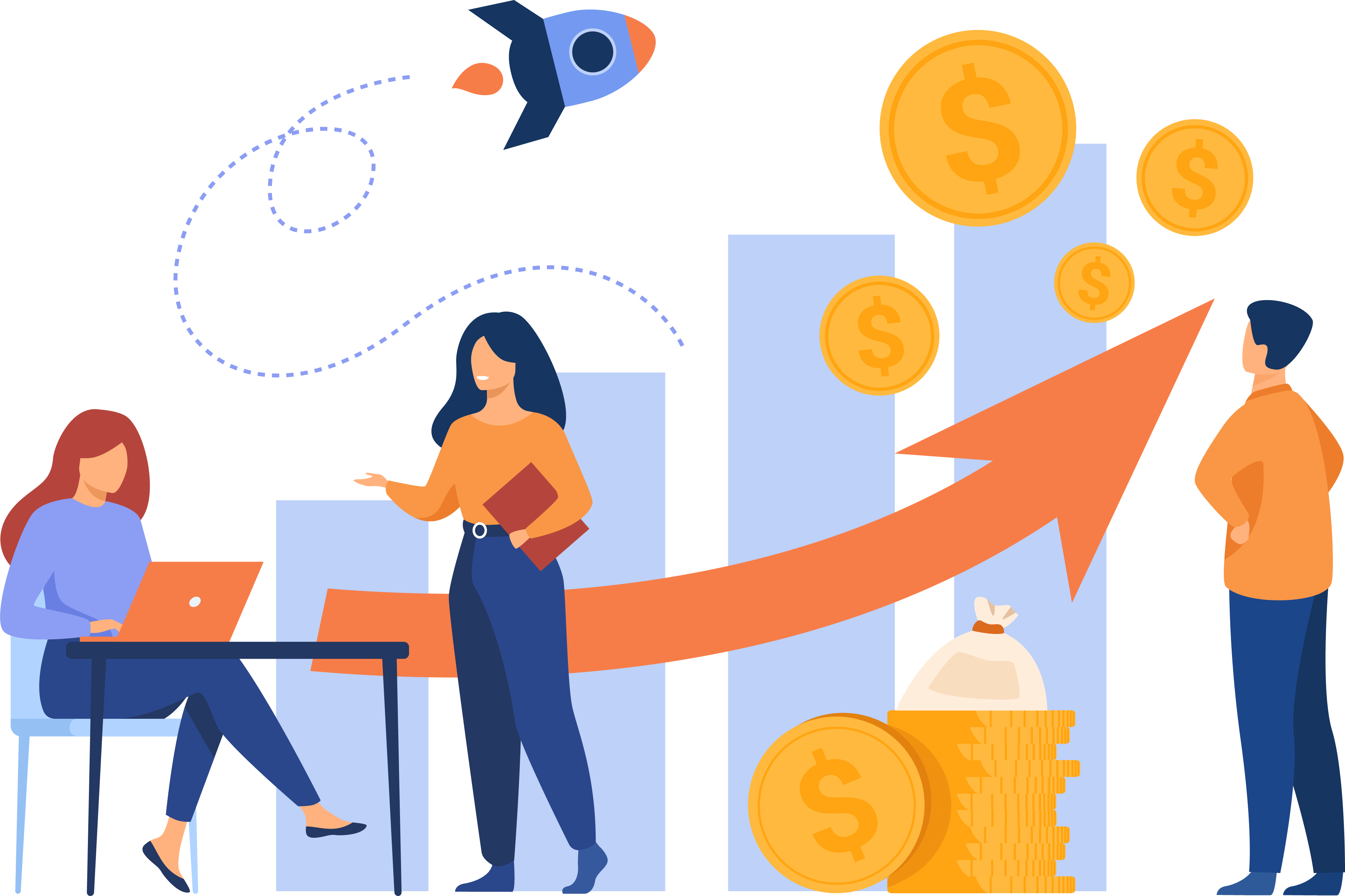 Get 100% Real Traffic from UK, USA, Canada, Australia & many other countries.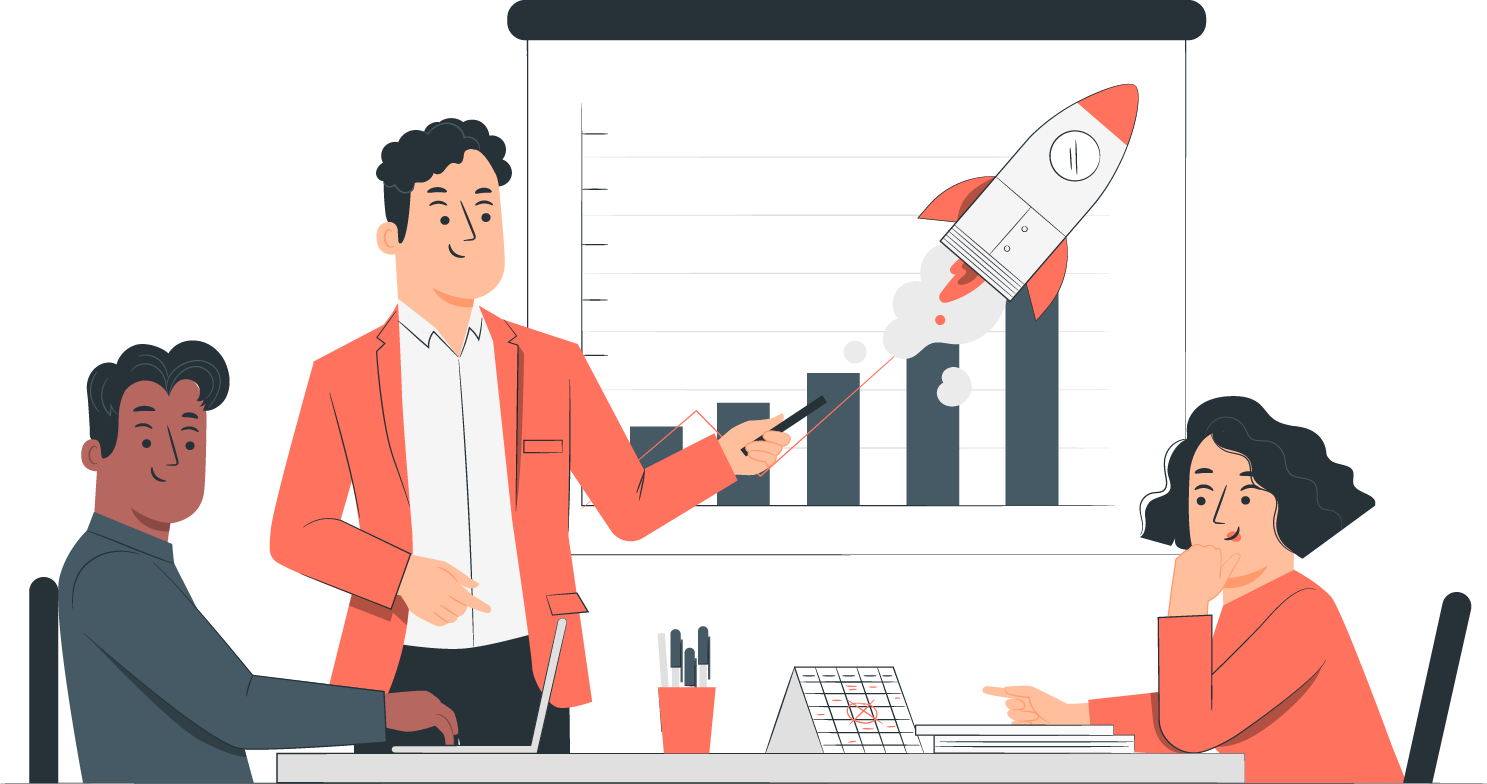 Run 20, 50, 100 or even 500 traffic campaigns at the same time.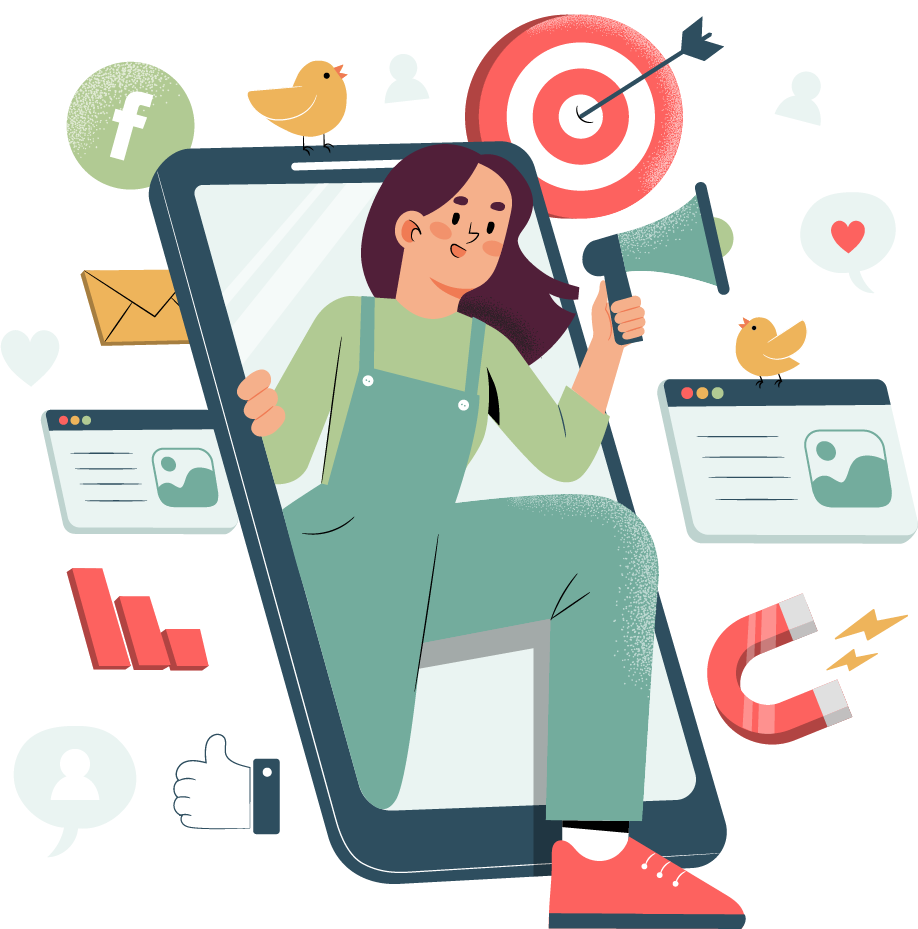 Use this 100K Traffic from our platform for Unlimited Sites & Unlimited Clients.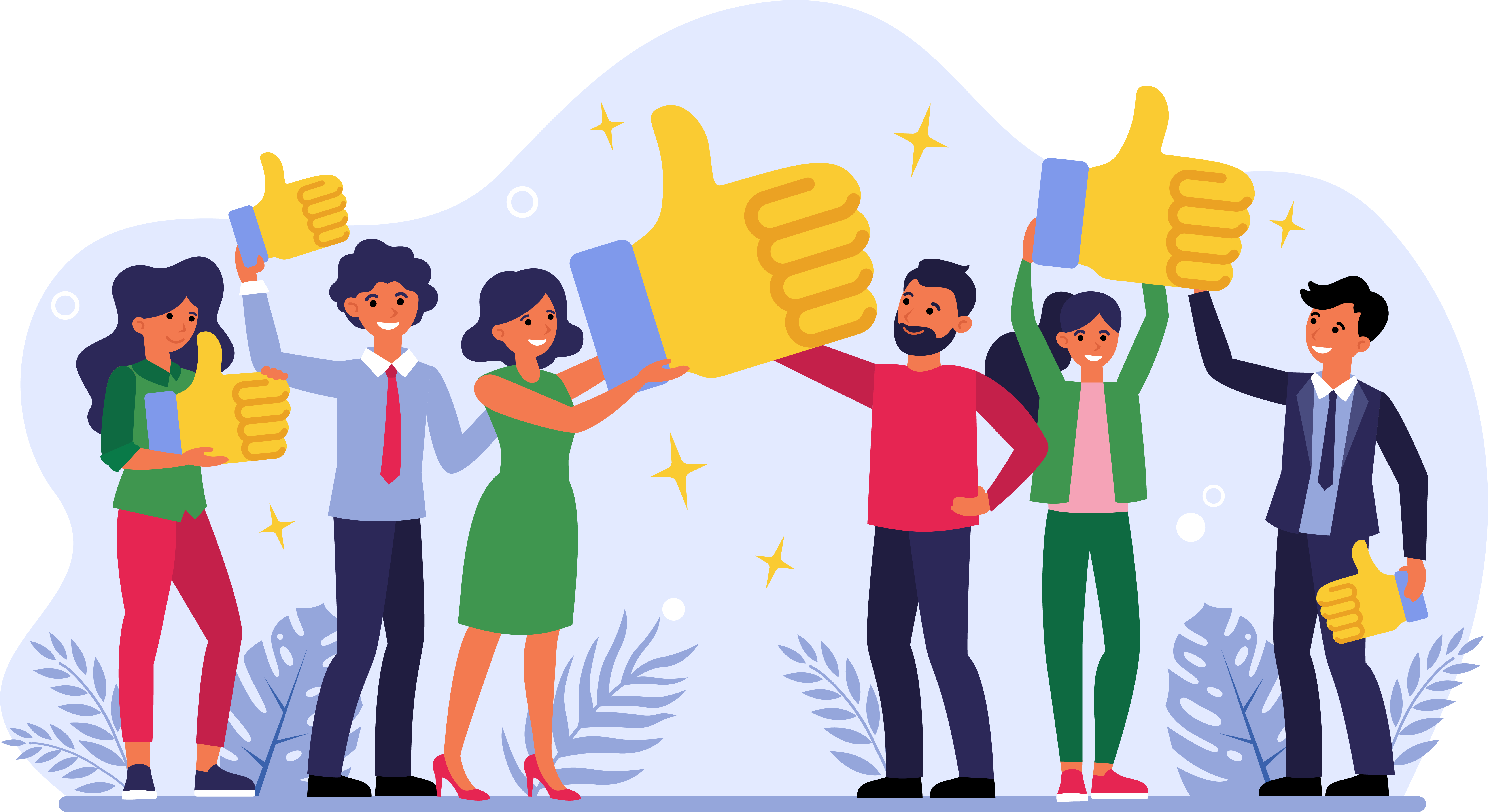 No Thanks! I'll Skip This Amazing Offer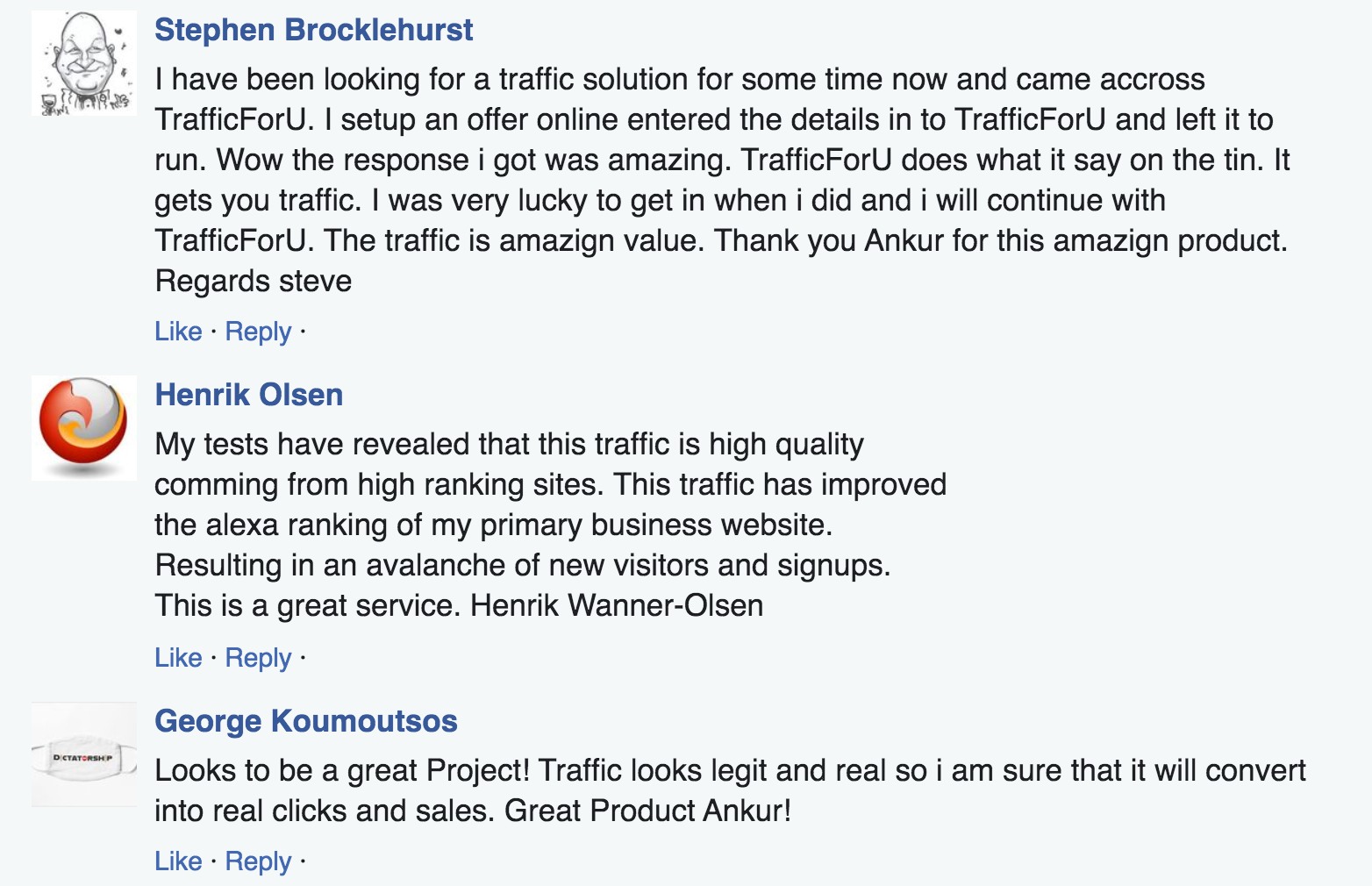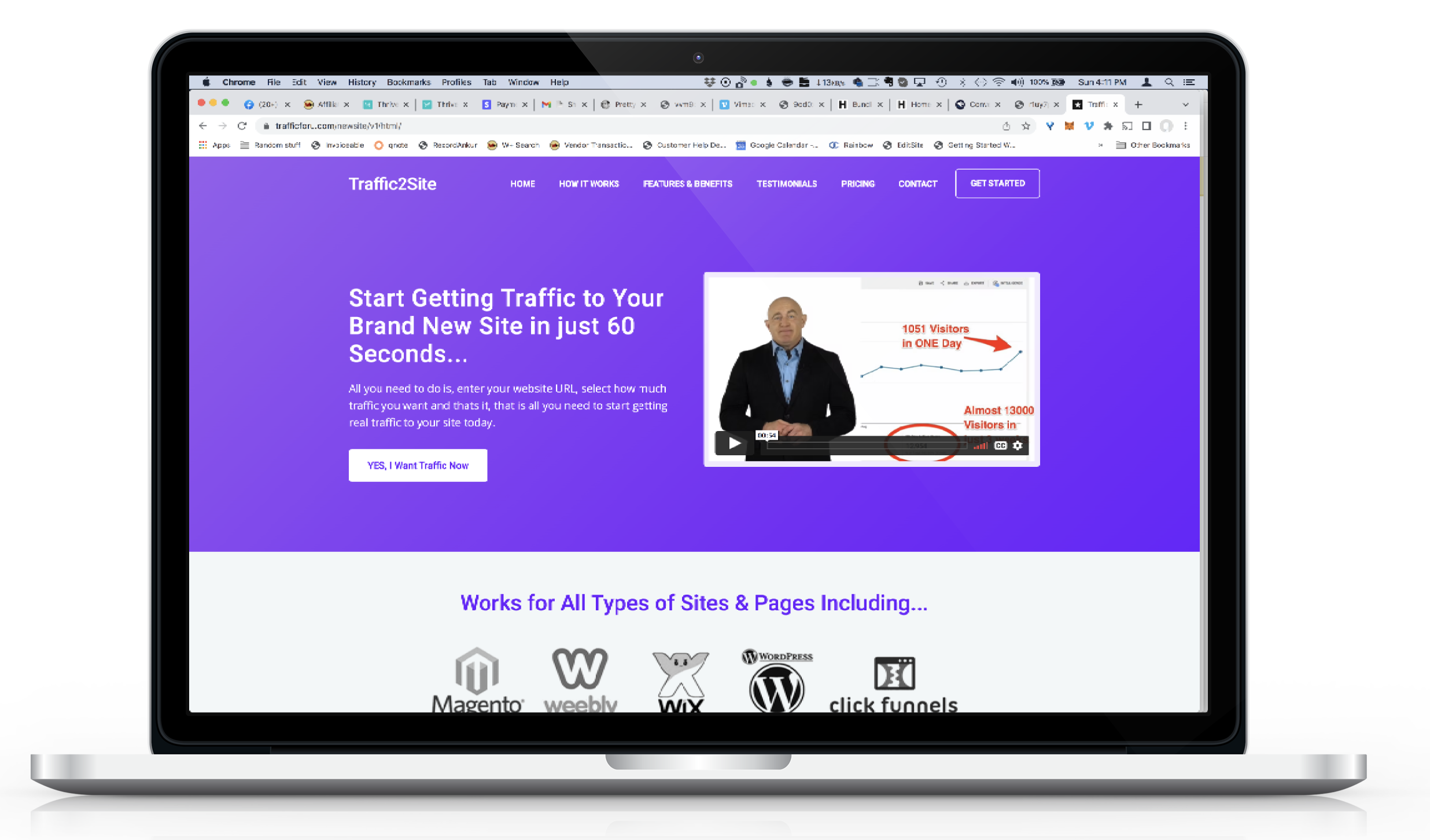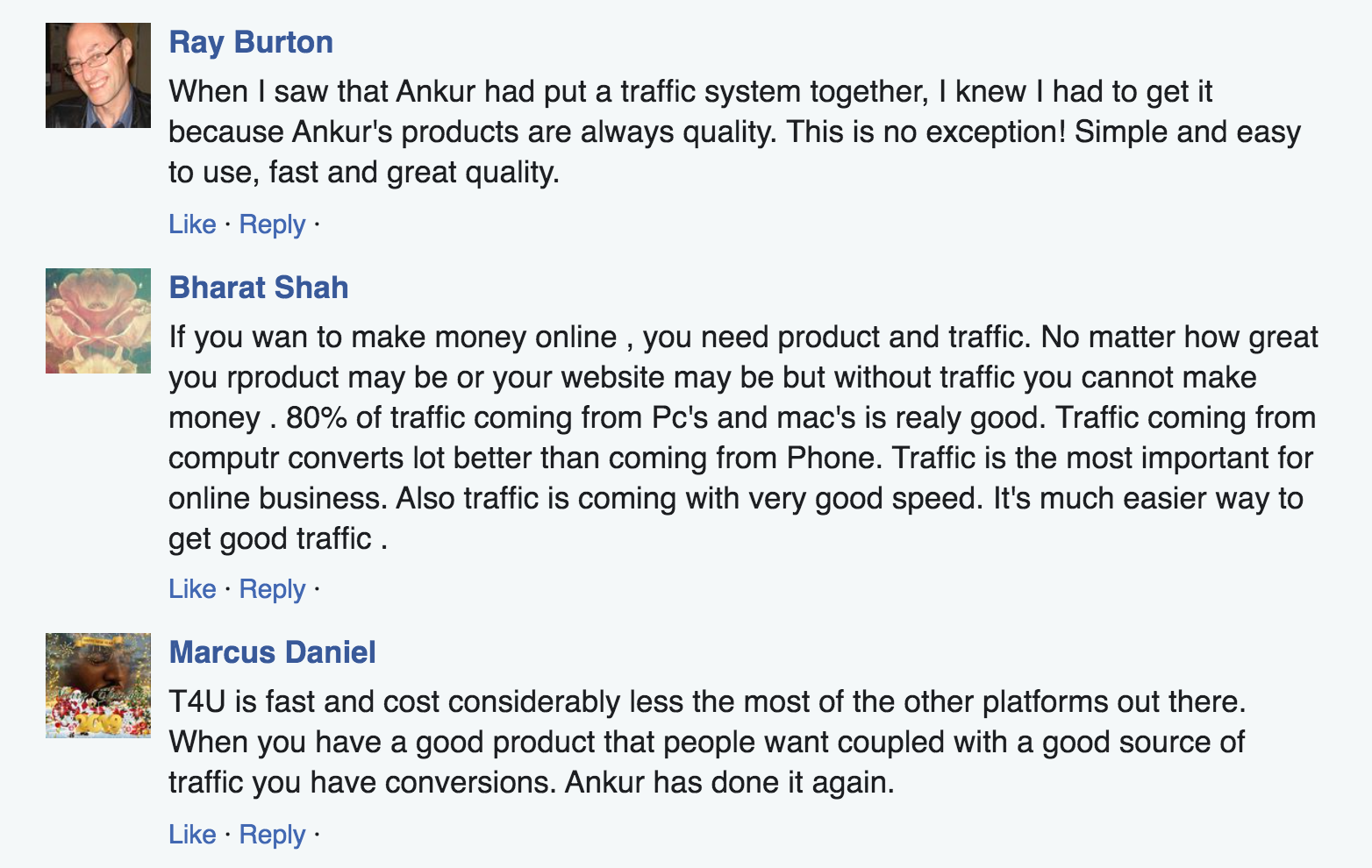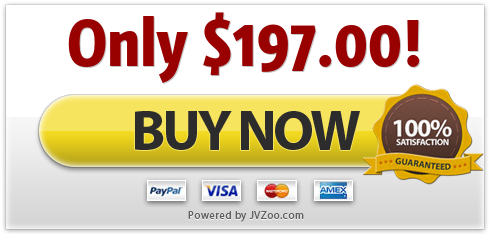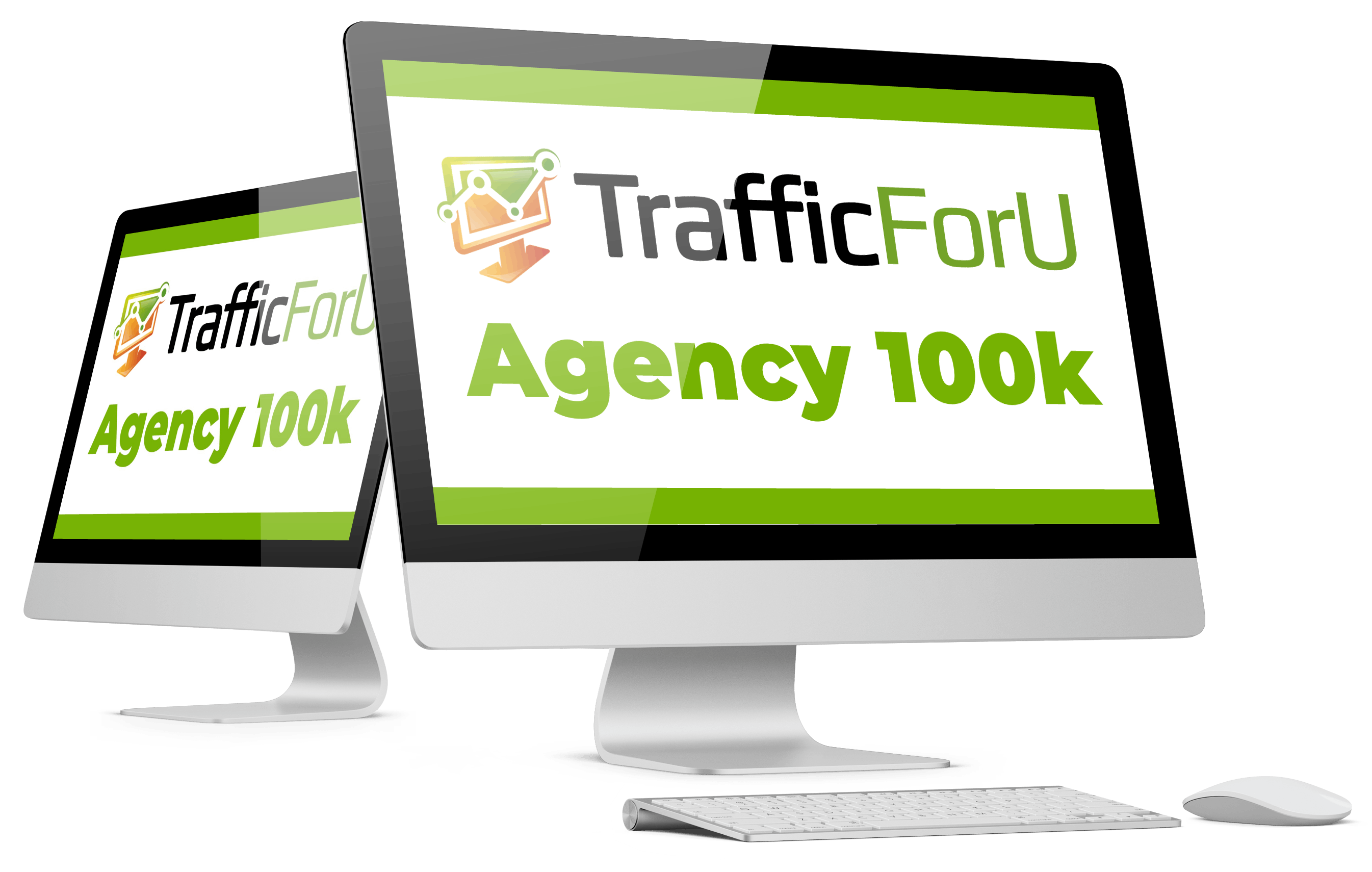 Get 100K More Traffic to Your Sites & Client Sites

100,000 Traffic Credits added to Your Account

Get 100K Traffic from our social media pages for your clients.

Get 100K Traffic from Facebook, Twitter, Pinterest, Youtube and Linkedin.

Unlimited Traffic Campaigns for your sites or Client Sites

Unlimited Reporting for your sites or Client Sites

LIVE Traffic Reports for your sites or Client Sites

Fully Done For You Agency WEBSITE to Sell Traffic

Sell Traffic to Your Clients, Keep All The Profits

Done For You Agency Sales Video Included

Done For You 10 Emails for Selling Included

Lead Finder Training to Get New Clients